Recipes
Thiolized Cold IPA
An alternate take on embracing thiols in your lager fermentations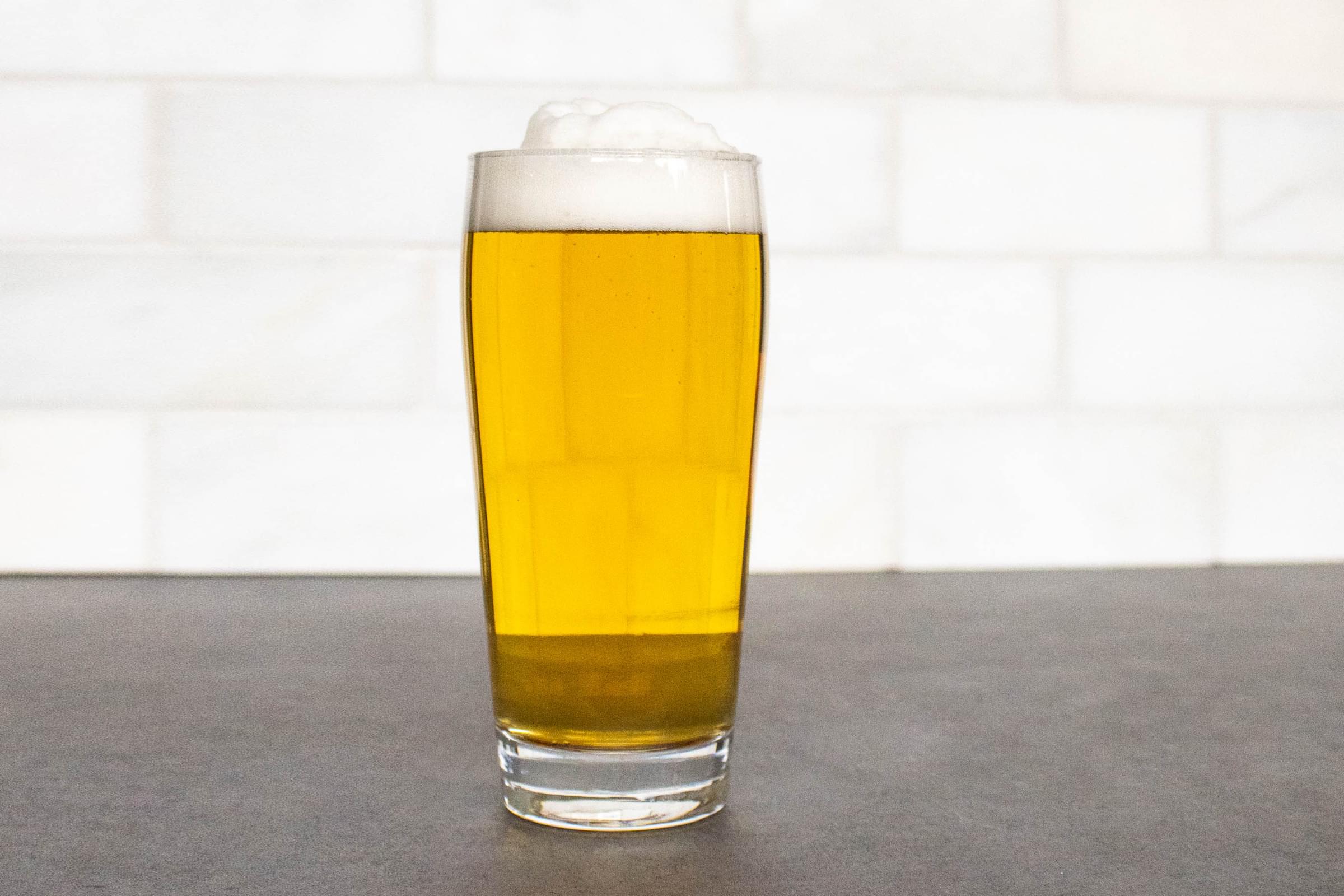 Coined by Wayfinder Brewery in 2018, Cold IPA is an emerging style that many drinkers have embraced for its intense hop aroma and super clean finish. A thiol-producing lager yeast is a natural component for this style — enjoy all the benefits of crisp, clean lager fermentation with the added bonus of a rich hop bouquet and tropical thiol aromas. In a recipe like this, thiols will contribute a pithy, grapefruit-like note for a crisp clean finish to a lager.
Thiolized Cold IPA Recipe
Vital Statistics
Batch size 1 barrel (~31 gallons)
Boil time 60 minutes
IBUs 60 IBU
SRM 3.3
OG 15°P (1.061)
FG 2°P (1.008)
ABV 7%
Raw Materials
Pilsen malt
56lb, 12oz (79.9%)
Flaked rice
14lb, 4oz (20.1%)
Cascade hops (5.5% AA)
32oz | Mash 60 minutes* | 31 IBU
Cryo Centennial (18% AA)
8oz | Whirlpool 30 minutes | 29 IBU
Cascade hops (5.5% AA)
8oz | Knockout addition
Mosaic hops (12.25% AA)
10oz | Day 7 dry hop
Strata hops (12%AA)
10oz | Day 7 dry hop
Cryo Centennial (18% AA)
4oz | Day 7 dry hop
Yeast
Lunar Crush (OYL-403) @ 15 million cells/ml
Process
Single infusion mash at 148°F (63°C) with 1.25 qts/lb water to grist ratio. Target 5.2 mash pH. Ferment at 55°F (12.7°C) for 5 days and free rise to 65°F (18.3°C) until terminal.

*Expect approximately 30% AA utilization when mash hopping.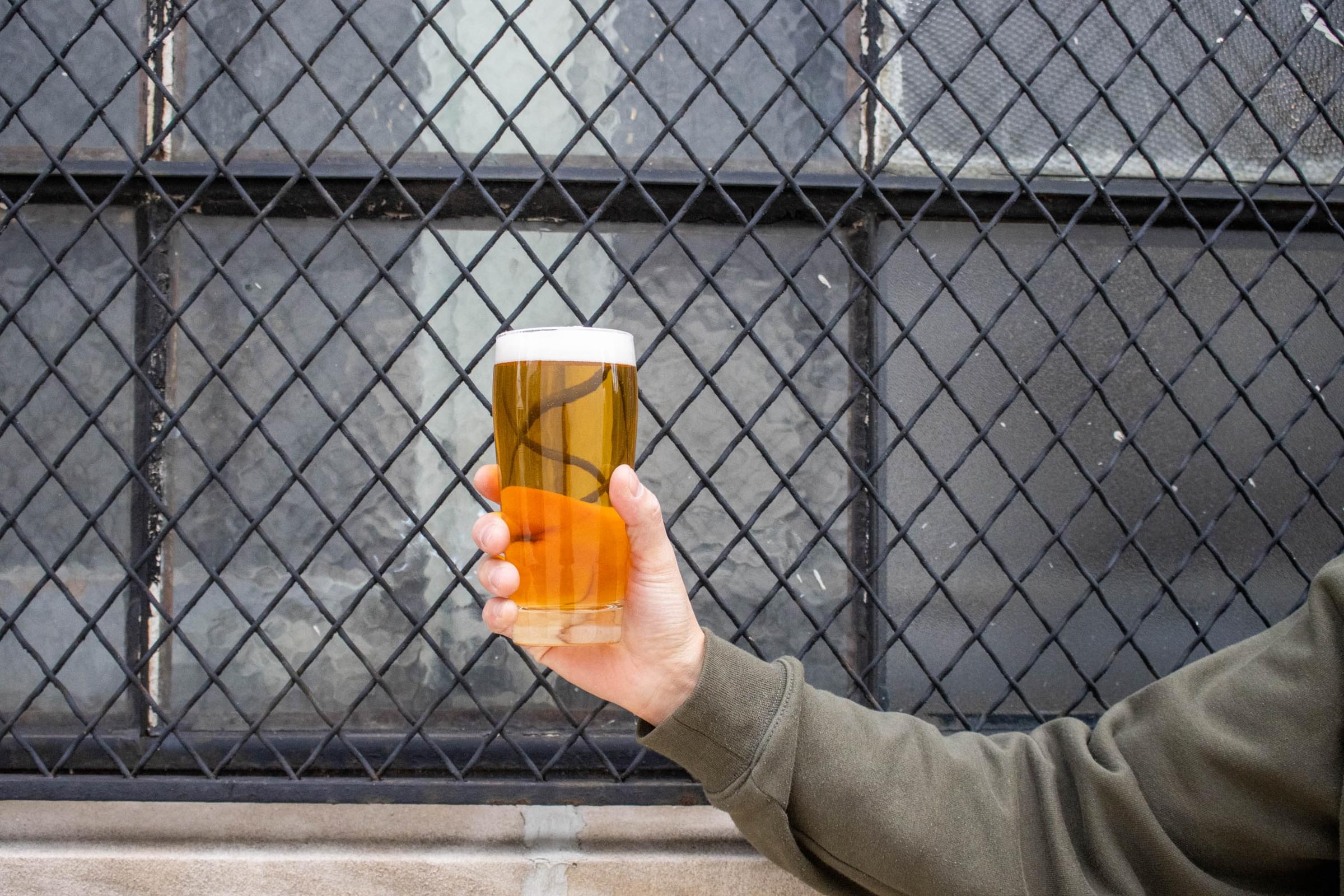 Notes
Cascade was used in the mash here in order to boost hop precursors and add a clean bitterness. If you want to skip the mash hopping, you can use the Cascade early in the boil, but reduce the amount to 10oz.
We also used Cascade at knockout to help jumpstart hop creep for a nice, dry finish, as well as to help keep haze from developing from the later dry hop additions.

Recommendations

Since Lunar Crush is still indeed a lager strain, take the usual precautions when brewing lagers: account for additional conditioning time and be mindful of your rests and crash timing. This strain exhibits the same behavior as its parent strain, Mexican Lager (OYL-113). A Cold IPA should be crystal clear. As the team at Wayfinder puts it, ​"Cold IPA is the anti-thesis of NEIPA."
We hope those of you who have tried Lunar Crush in your classic lager recipes will enjoy this more hop-forward use case. You can also order blends of Thiolized strains with their parent strains to reduce the thiol potency, if that's more your style. Let us know what you're brewing and how it turned out!
Based on staff sensory data, the highest-rated flavors found in a test batch of Cold IPA at our offices were grapefruit, cannabis, and guava. These three are a clear indication of classic American hops and strong thiol aroma.