Recipes
Hazy IPA
A recipe designed for stable haze in your NEIPA, or New England IPA, hazy beer, or whatever you want to call it.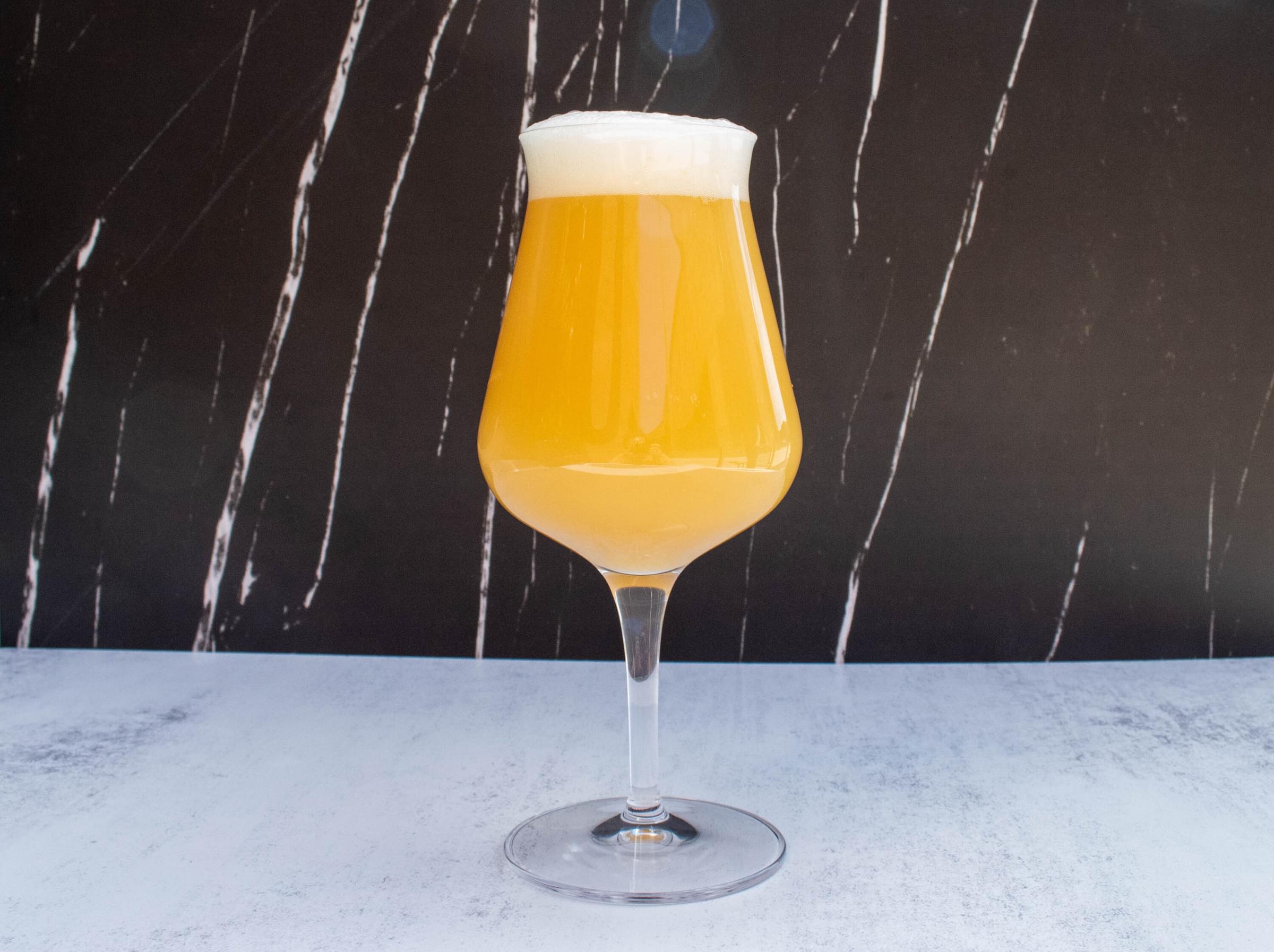 We write and think a lot about haze. Like, a lot. So it only seemed fitting to publish a recipe for a hazy beer that takes advantage of a haze-positive yeast strain and a late dry hopping schedule — two components we have found essential to designing a stable hazy beer.

One area we haven't talked much about is hop choice with hazy beer. Hops are an agricultural product, meaning there will always be lot variability, but most hop growers and processors do a great job of blending and working hard to make sure brewers can expect a consistent product.
We decided to put a few popular hop varieties — Cascade, Citra, and Galaxy — to the test to see how they'd fare for making haze in recipes using a haze-positive strain.
One common misconception is that mid-fermentation dry hopping is ideal for haze. However, our research has found that later dry hopping tends to produce the best haze overall, and dry hopping at knockout creates little to no haze at all. It was fun to explore this idea with three different types of hops, and it's no wonder that so many brewers love to use Citra and Galaxy for their hazy beers. Not only do those hops generate enticing aromas, they really impact haze. We encourage you to trial many varieties of hops in different iterations of the same recipe and keep notes on how they affect the outcome.
Vital Statistics
Batch size 1 barrel (~31 gallons)
Boil time 75 mins
IBUs 45
SRM 5.5
OG 16.5°P (1.067)
FG 5.19°P (1.020)
ABV 6.2%
Raw Materials
Pilsner malt
55lb (69.6%)
White wheat malt
12lb (15.2%)
Flaked oats
6lb (7.6%)
Golden naked oats
6lb (7.6%)
Citra hops (12% AA)
0.5lb | whirlpool 10 mins
Galaxy hops (14%AA)
0.5lb | whirlpool 10mins
Citra hops
2lb | dry hop day 7
Galaxy hops
1lb | dry hop day 7
Strata hops
1lb | dry hop day 7
Yeast
British V (OYL-011) @ 16.5 million cells/mL
Process
Single infusion mash at 156°F (68°C) with 1.25 qts/lb water to grist ratio (2.6L/kg). Target 5.2 – 5.4 mash pH. Knock out and ferment at 68°F (20°C) for 2 weeks. Dry hop on day 7 (or when within 0.5 – 1°P of terminal) and monitor gravity to ensure hop creep is complete. Once gravity is stable for two days, crash to 32°F (0°C). Once crash is complete, rack off hops and carbonate.