Community
It's Probably Fermented
Going beyond beer in search of fermentation-derived flavor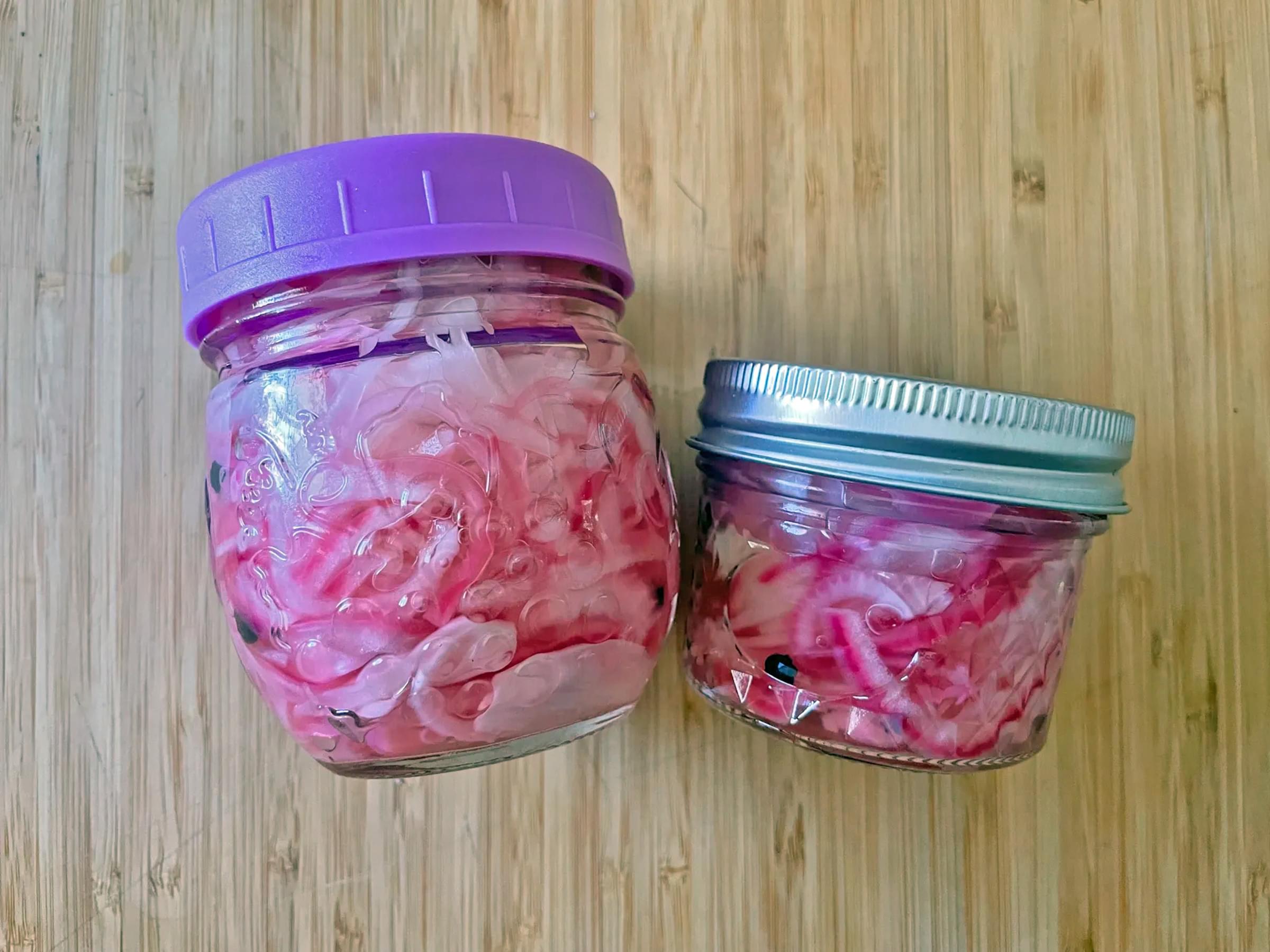 You eat nachos with pickled jalapeños splayed over the chips and cheese. You top your sushi with some ginger and dunk it all in the salty soy sauce. You say ​"yes please" at the baseball game when the person behind the counter asks if you'd like sauerkraut on your hot dog. You take a big bite of sourdough bread smothered in butter at a local café.
What do all of these things have in common? You already know that answer — you read the title. We are going to make and learn all about those (and more) as we get into the wide world of food fermentation.
In beer it's the yeast, usually added intentionally, that converts the sugar from the grains into alcohol. In pickles, a natural bacteria called Lactobacillus lives on the skin of the cucumber. In bread baking, the natural yeasts and bacterias that live in the flour and water you use will create a sourdough starter.
Why should I ferment foods?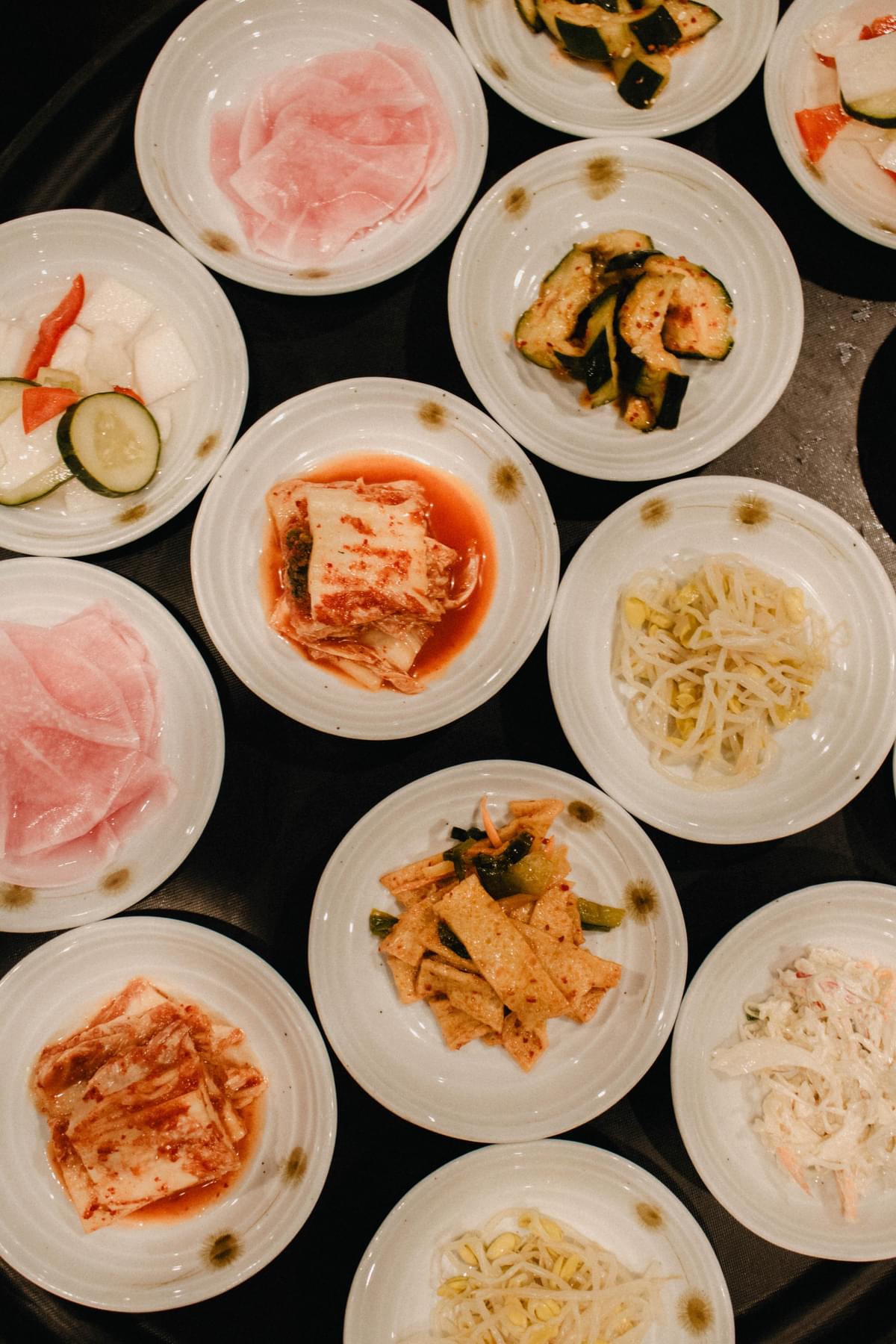 Fermented food is everywhere. I can go right to my local grocery store and pick up a jar of pickles or a loaf of sourdough bread, or even find kimchi in my local market. But what's better than labeling all of your cute new mason jars full of goodies and lining them up to take a good photo for social media or your mom? You will take your cooking to a whole new level when you top your freshly grilled burger with crisp, homemade dill pickles or present your friends with a chewy, delicious pizza with dough you made entirely from scratch.
We'll start small today, but stay tuned. Soon you'll be fermenting your way to delicious, complex flavors to be found in every meal.
OK, let's get serious (but not too serious).
Pickled and fermented foods have been around since… forever. The earliest recordings date back as far as a millennia and nearly every civilization since then has their own version of these foods. The first mention of pickled vegetables appears in an ancient Chinese manuscript more than 9000 years old.
If a 9000 year old man could make pickled carrots and onions, you can too! This method of storing food was originally a way to preserve fruits and vegetables (and yes, liquids) and without proper sterilization practices, yeast appeared to save the day. But let's not dig deep into the technical side just yet… more to come.
Back to food fermentation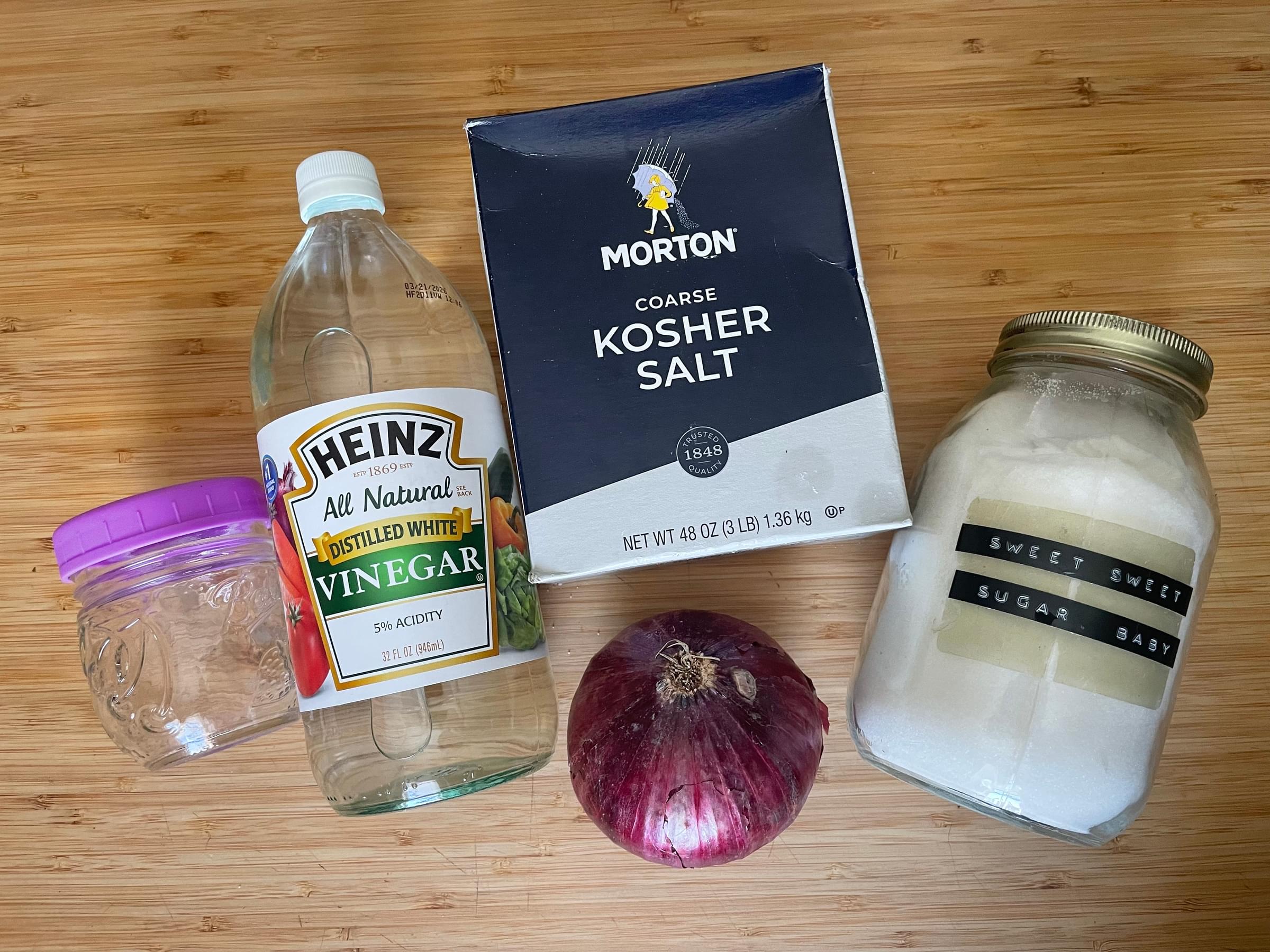 There are tons of very health-conscious reasons to ferment your own foods and some of these items you can't even buy in your local grocery store. Maybe a batch of kimchi isn't for you, but the basic dill pickle is, or perhaps you want to try making some cultured butter. Have you ever had preserved lemon?
Throughout this series, we'll be examining all of those and more, and today we are going to start with some quick pickles. No yeast necessary, and the process happens very quickly. You will be shocked by how easy this is. Just dip your toe in the vinegar…I mean water. If you like it I will be sure to set you up for future pickling success.
Overview
Prep time: 15 minutes, plus cooling time
Life span: Up to two weeks refrigerated
Tools required:
– Sharp knife or mandoline
– Cutting board
– Small to medium saucepan
– Medium heatproof bowl
– Airtight jar, 12-16 oz, with a lid
Ingredients
Red onion
1 large
Distilled white vinegar
½ cup
Water
½ cup
Sugar
2 tsp
Salt
2 tsp
Garlic
2 cloves, peeled (optional)
Black peppercorns
6 whole (optional)
Bay leaf
1 whole (optional)
Red pepper flakes
1 pinch, to taste (optional)
Directions
Prepare your onion.
Slice your onion into very thin strips with your knife or a mandoline. You want the strips to be thin, but not translucent. Place onions in a bowl. You want the onions to sit flat on the bottom of the bowl, rather than in a mound, so you can completely cover them with liquid.
Heat your vinegar and water together over medium to high heat.
Once it begins to boil, add your sugar and salt, and stir to dissolve. Once dissolved, remove the saucepan from heat.
Cover the onions in the hot vinegar solution and make sure they are fully submerged.
Now is the time to add any of your optional flavors. If you are allowing your pickles to sit for a few days, adding anything additional will give a nice aroma or spice to your vinegar.
Let rest for 30 minutes or until room temperature, and then enjoy.
If you will not be using the pickles right away you can transfer everything (onions, vinegar mixture, and the optional spices) into a clean jar to store in the fridge for up to two weeks until you are ready to eat. If you want to enjoy right away just transfer directly from the bowl onto whatever food you are serving to complete your plate.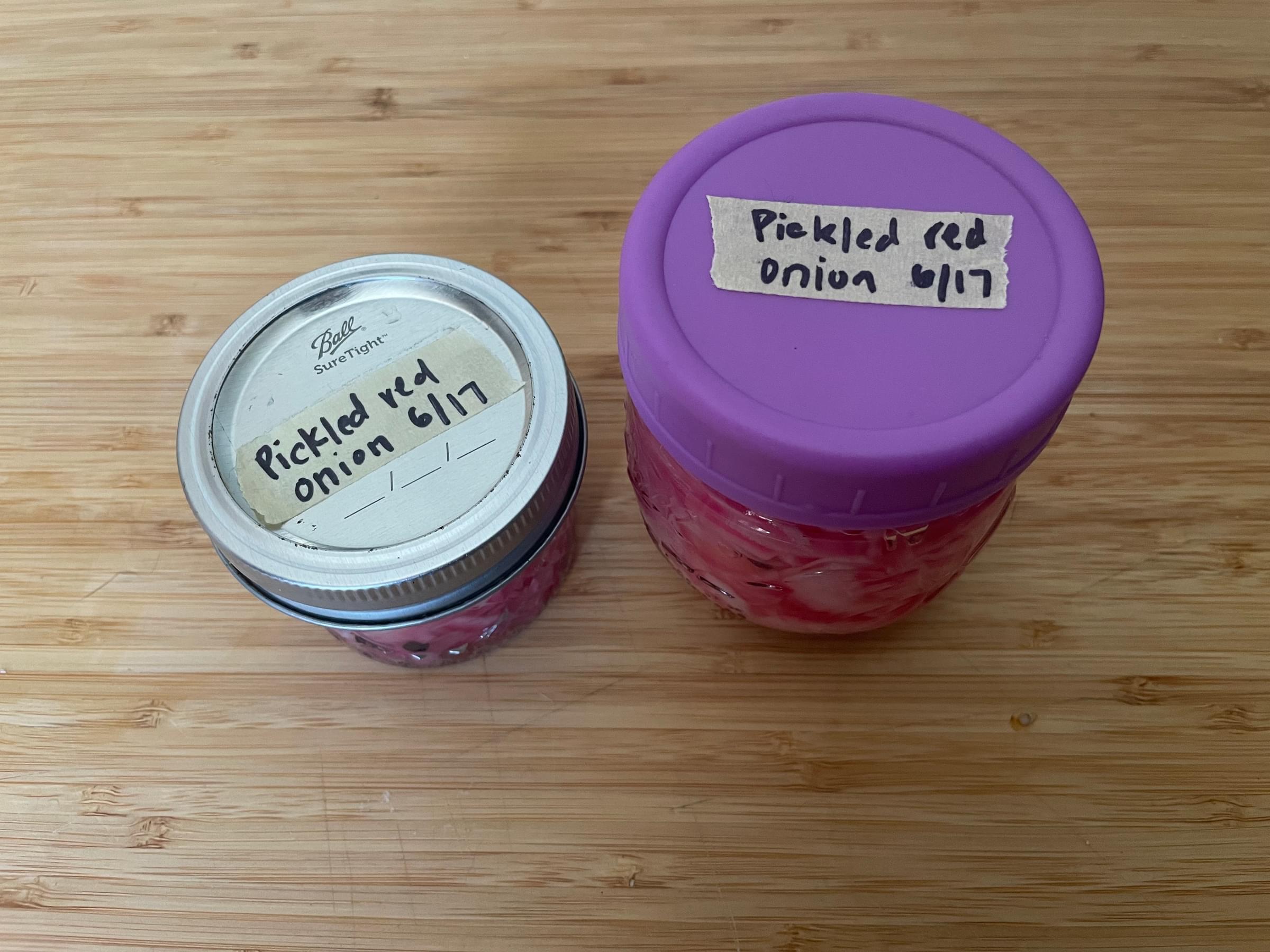 These pickled onions are so easy to make.
Instead of allowing organic acids to form from the bacteria that lives on the onions, we introduce the acid into the onions to get a quick chemical reaction! You can make a quick pickle with other vegetables too — some of my favorites are cucumbers and asparagus. Pickled vegetables make a great addition to any salad, are great in a taco or even with some rice. Once you try them, I promise you will always want to have these pickles in your fridge. Happy fermenting!