Recipes
Extra Special Bitter
Settle into this UK classic.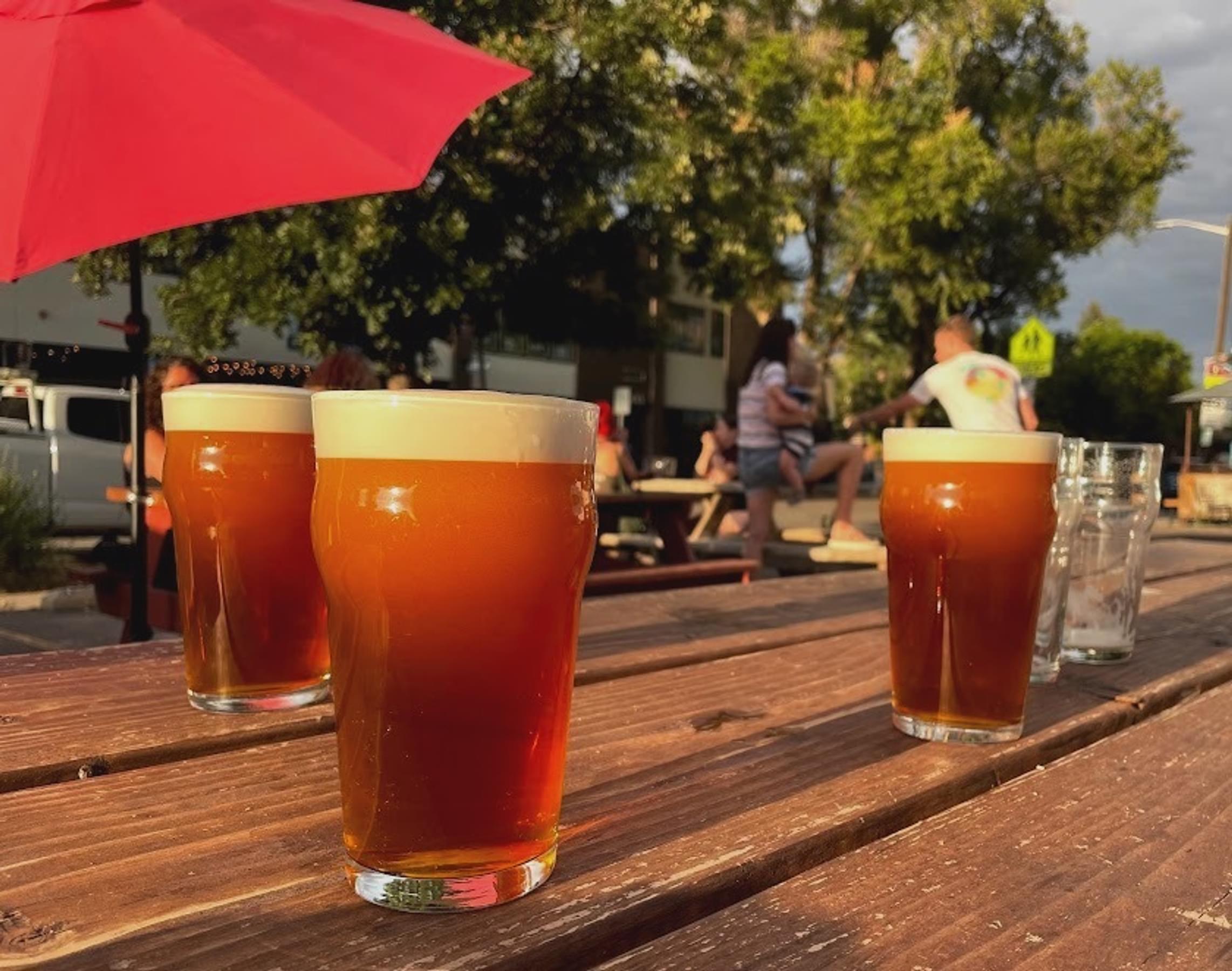 Extra Special Bitters — often simply referred to as ESBs — are a British beer style, characterized by their toasty, nutty malt flavor and low herbal hop character. Often served by the imperial pint on cask, these beers tend to be moderate in alcohol content for extended sessions of pub hangouts.
ESBs are often served on cask, meaning that they're served from the same vessel in which fermentation was completed. When served on cask through a beer engine equipped with a sparkler, drinkers can expect a cascade of tight bubbles and a dense, creamy head of foam. However, it's not unusual to be served ESB on a traditional CO2-pressurized draft system.

The term ​"bitter" came into common use before the use of pump clips to identify different beers or brands. Brewers themselves called the beers ​"pale ale," but ordinary customers began to identify them as bitters. There was nothing on the bar to tell customers they should be asking for pale ale, and so they requested a bitter to show they didn't want the sweeter, less-hopped mild.

Bitters, but not like what you put in an Old Fashioned
ESBs come from a broad family of beer styles colloquially referred to as ​"bitters," not to be confused with the high-proof spirits added to cocktails. In a beer context, the term ​"bitters" refers to beers characterized by their bitterness and dry finish that some consider the national drink of England.
Historically these beers originated in areas where the groundwater had high calcium sulfate content, which generally helps to promote the creation of bitter beer with a distinct dryness. When brewing this style, you may want to assess your water profile and determine whether you need (or want) to adjust its chemistry.
No discussion of ESB is complete without mentioning Fuller's Brewery. Their ESB is known across the world as the progenitor of the style, and is thought to be the origin for the yeast strain we selected in this recipe.

Vital Statistics
Batch size 1 barrel (~31 gallons)
Boil time 60 minutes
IBUs 38.9
SRM 10.8
OG 13.8°P (1.056)
FG 4.1°P (1.016)
ABV 5.3%
Raw Materials
Maris Otter malt
54lb (85.7%)
40°L caramel/crystal malt
5lb (7.9%)
Brown malt
4lb (6.3%)
Nugget hops (13% AA)
3oz | Boil 60 minutes
East Kent Goldings (5% AA)
6oz | Boil 20 minutes
East Kent Goldings (5% AA)
8oz | Boil 10 minutes
Yeast
Extra Special Ale DKO (OYL-432)
Process
Single infusion mash at 154°F (67°C) with 1.25 qts/lb water to grist ratio (2.6L/kg). Target 5.2 mash pH. Knock out at 70°F (21°C) and ferment at 70°F (21°C) for 2 weeks.

Please note that the yeast specified is Extra Special Ale DKO (OYL-432). This recipe is a great candidate for ALDC-expressing yeast, as English ale yeast tends to produce higher levels of diacetyl. Learn more about diacetyl and ALDC here.