Brewer's Ed
A First Edition
In honor of the Craft Brewers Conference this month, we published a first edition of Top Crop in print. There are a few great ways to peruse its packed pages even if you didn't pick up a hard copy.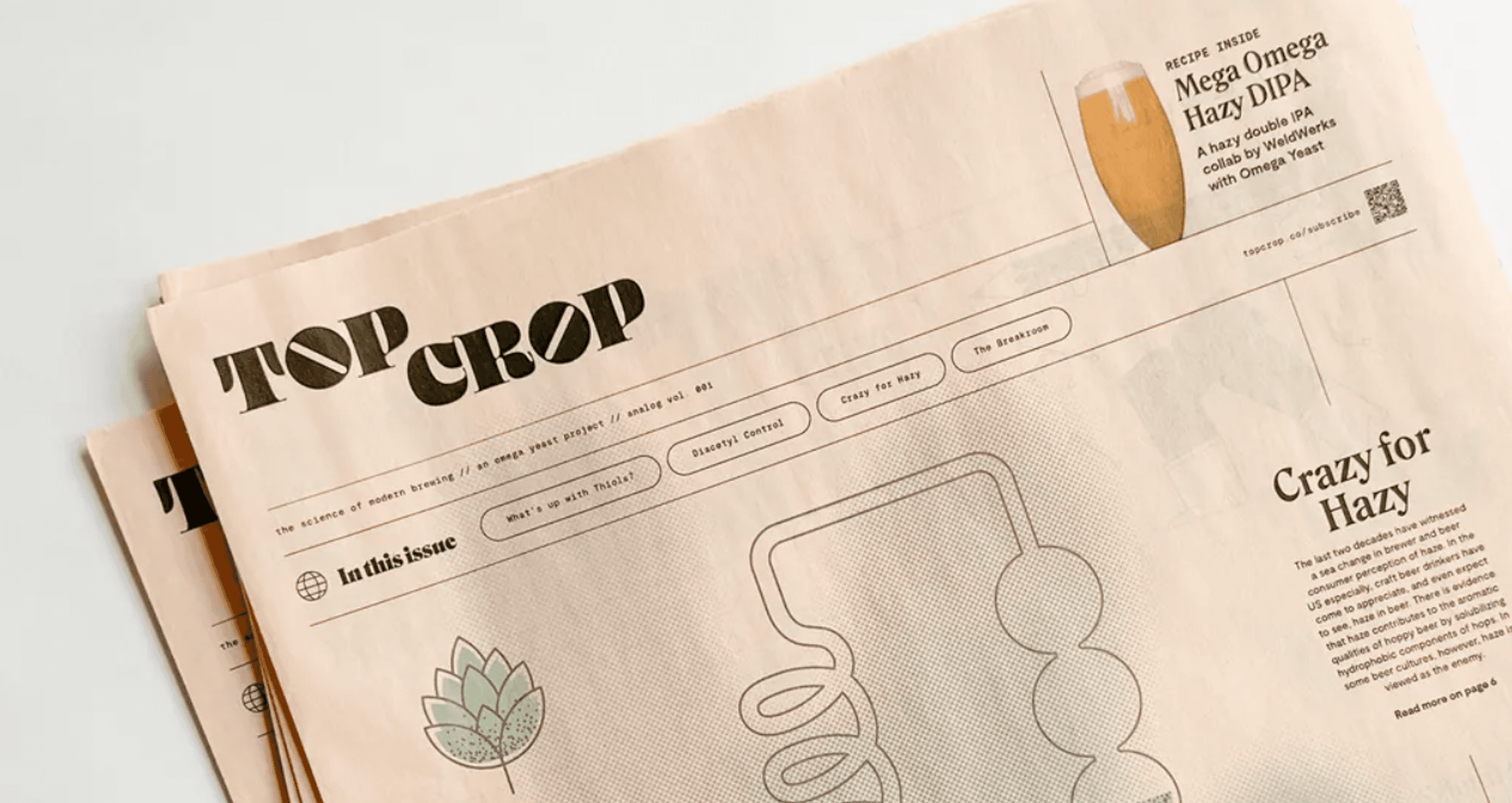 Download the beautifully styled collection whole.

Continue on for a digital guide.
What are they and where do they come from? Whether it's where to start or how to fine-tune, here's more of the science and sensory.
What is diacetyl, how does it play into hop creep and what are some of the ways brewers can mitigate its effects?
An advantage of ALDC-capable yeast is eliminating diacetyl before it starts without having to add a separate enzyme. Taking diacetyl off the table can help with some of the effects of hop creep.
The kind of stable haze we're talking about does not come from yeast in suspension, but yeast may have a lot more to do with it than you realize. Build on knowledge of haze and its sources.
Yeast as Art
Plate media is a canvas for Omega Yeast's Bianca Alley. She uses carefully planned yeast colony growth to draw precise pictures.

Pass the time with a brewing-centric crossword.
View All Collections

Find more articles grouped by theme in Top Crop's collections.